Trevor is a green traction engine.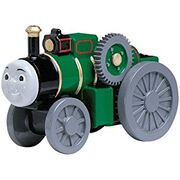 Trevor has gray wheels instead of black and red ones like his TVS counterpart.
The Adventures model of Trevor is heavily based on the Take Along version, nearly being an exact replica, with the exception of the face and a few other minor details.